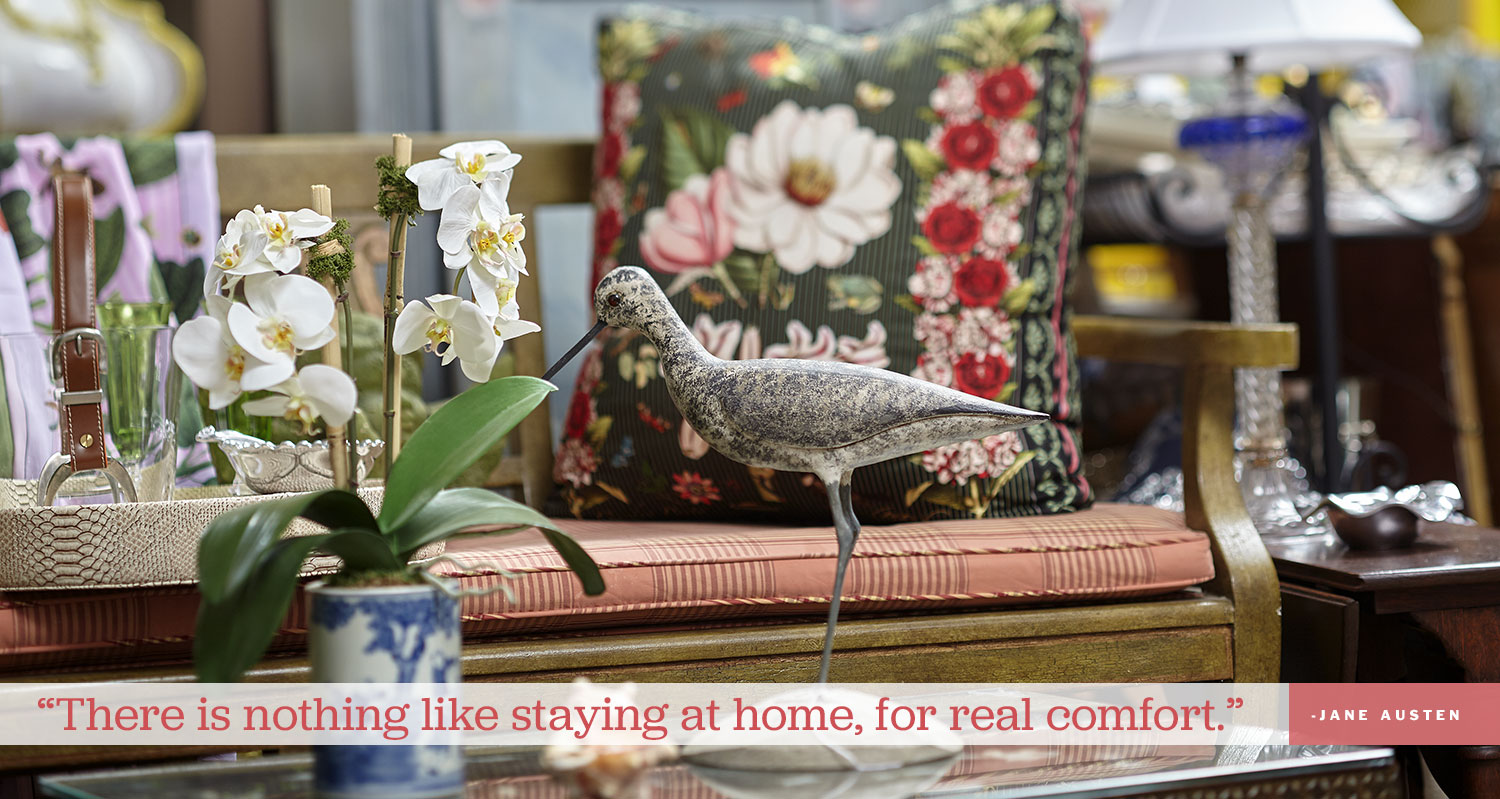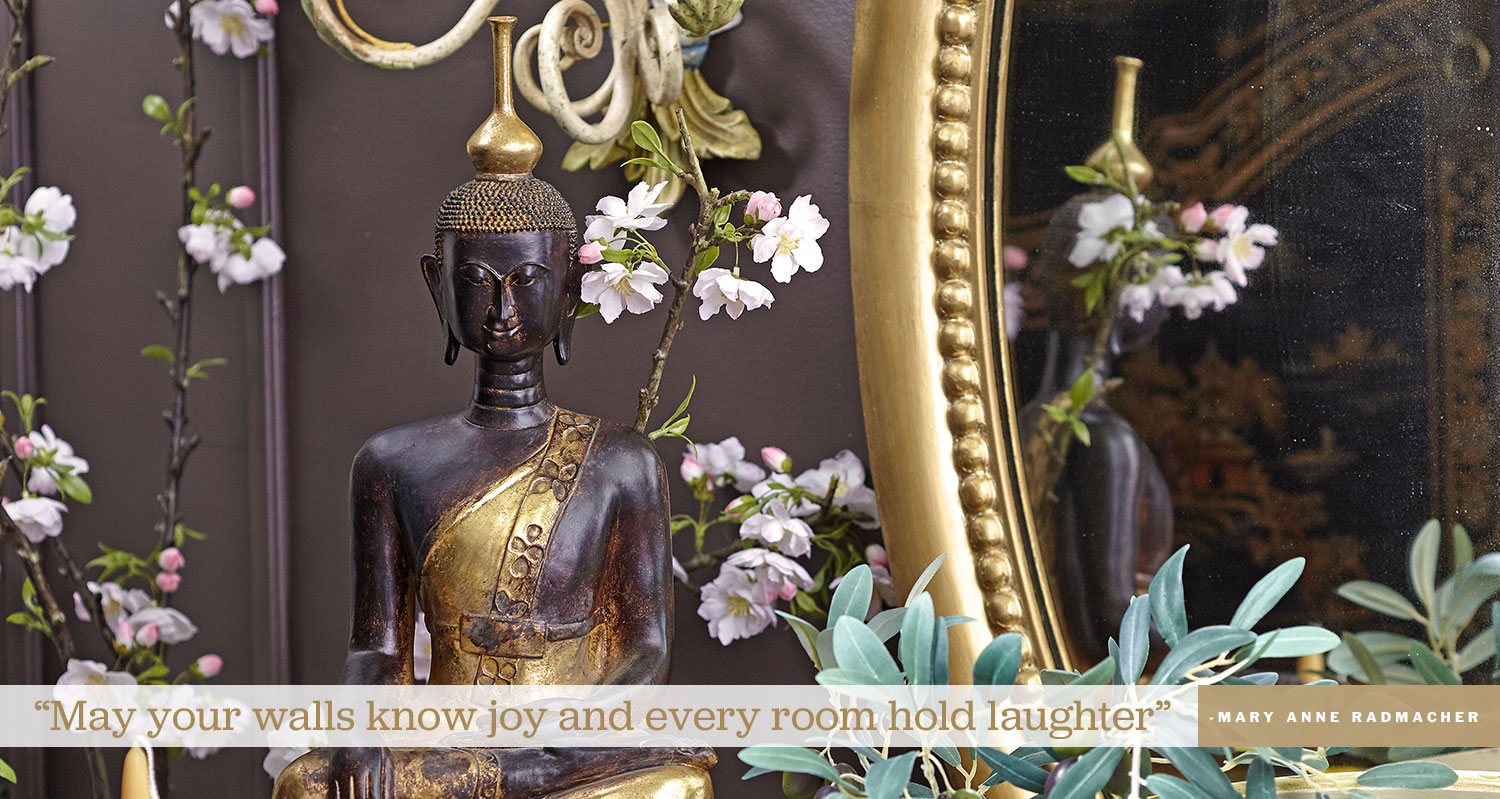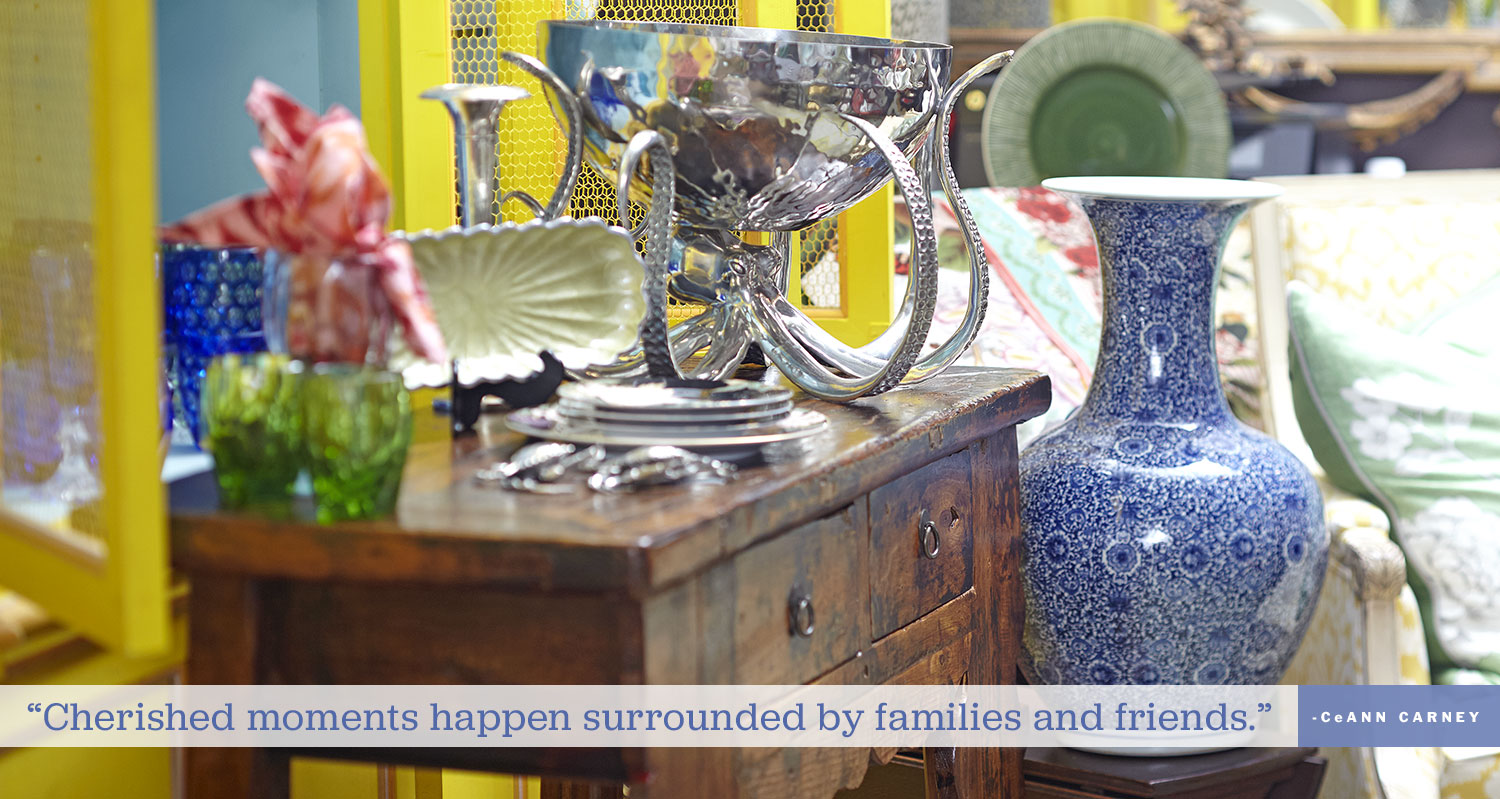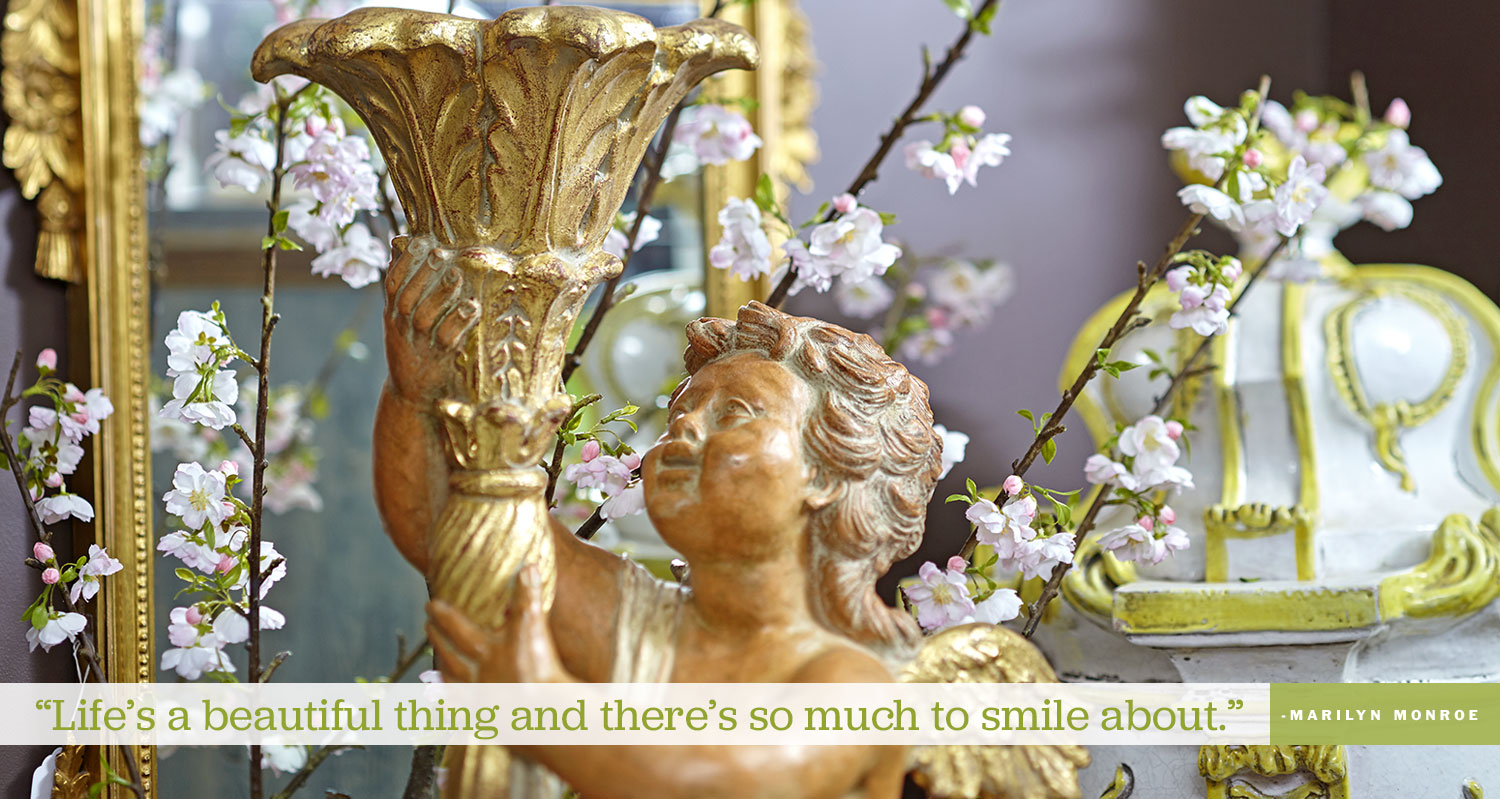 CeAnn's Vieux is an enchanting shop for browsing, collecting and discovering. The ever-changing window displays give a hint of the owner's philosophy-- whimsical and welcoming, never exclusive. The shop is brimming with shell chandeliers and hurricanes, porcelain animals including a lifesize jaguar and antique furniture updated in colorful fabrics.
CeAnn Carney has traveled the country bringing whimsy to Beverly Farms and Palm Beach with her curated collection of antiques, home décor, lighting, artwork, accessories, tabletop and unique gifts.
Passionate about living graciously, CeAnn's Vieux mixes unique discoveries with contemporary designs for your home and garden. We offer one-of a kind items, distinct in taste and excellent in quality.
Welcome to CeAnn's Vieux!
Best described as "whimsical" the Collection is all about finding the unexpected and transforming your living spaces into rooms that lift your spirit and bring you joy.
CeAnn grew up surrounded by the love and talent of her creative parents. In 2014, CeAnn decided to follow her dream and open a home goods shop that was a reflection of her belief that everyone should live a gracious life and enjoy home.
CeAnn invites you to discover the new collection at the Vieux. From antiques and lighting to home décor, artwork and accessories, the Collection has something for every taste and budget.